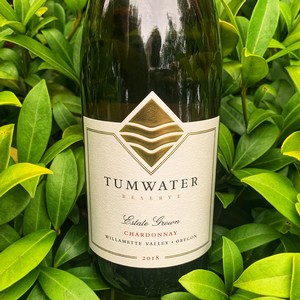 We are overjoyed to announce the arrival of our 2018 Estate Grown Stainless Steel Chardonnay. It has been a true privilege to have seen our own vines grow to fruit bearing maturity and raise a glass of wine that truly is from our own backyard.
The fruit used for this wine was harvested in late September of 2018. Ample hours of sun and warm temperatures mixed with cool nights of last summer helped shape 2018 into a fabulous vintage with wonderfully concentrated flavors. The vines were stressed just enough to produce something truly magical. The fruit was picked and whole-cluster-pressed on the same day, then the juice was settled and fermented slowly at low temperatures. With notes of key-lime and lots of citrus, bright with fresh pineapple and white peach, this wine is as refreshing as it is decadent.
Come by the barrel house to sample our new 2018 Estate Grown Stainless Steel Chardonnay, $15 in our wine flight, $7 a glass and $22 a bottle.